Here's the 30 most recent of over 2500 home inspection blog entries. You can also use the Blog Index link above, or search box below, to find the article with the info you need. Also, our Blog Archive lists all the articles, including a reposting and updating of earlier blogs from mcgarryandmadsen.com dating back to 2011.
How To Look at a House
recent blogs
Sunday, January 24, 2021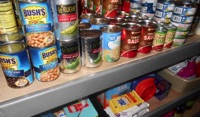 Yes, you can put a receptacle outlet in a pantry, but it is not required by code. Also, if you do put a receptacle in closet, it must be AFCI-protected. For more details, go to our blog posts What is the code requirement for receptacle outlets in a closet? and Where is AFCI required for outlets in a house?      
    Also, check out our other...

Top 5 results given instantly.
Click on magnifying glass
for all search results.